For Cash Deposit/ Interbank Transfer/ Online Bank Transfer:
We accept payment all over Pakistan. Please deposit CASH / ATM Transfer / Online Bank Transfer in any of the following online bank accounts.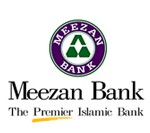 Bank name: MEEZAN BANK
Branch: Khalid Bin Waleed Road Branch Karachi
Title: TRADITIONAL DESIGNER
Account no: 0120.0101012755

Bank name: BANK AL-FALAH
Branch: P.E.C.H.S Branch Karachi
Title: SYED ABDUL JABBAR
Account no: 0020-01001617

Note: You do not need to have an account in Meezan Bank / Bank Al Habib / Habib Metro Bank / Bank Alfalah, only deposit cash in your nearest branch using online slip. (Copy of original NIC required for online transaction)
---
We accept payment around the world via Western Union, please let us know the transaction number after sending money.
You may pay on following details.
Name: SYED ABDUL JABBAR
CNIC No.: 42201-4369440-1